Novus Intertrade Co., Ltd.


is a distributor for high-quality natural herbal products which go through the process of research and development using modern technology and new innovations designed by
experts in researcher, pharmacist, and scientist networks.
Novus Intertrade's products are developed specially to fulfill consumers' needs and to provide them with satisfaction.
Due to continuous improvement, innovative herbal products gain international recognitions and have won several awards as follows.
International awards
1. Gold Prize from the Korea Invention Promotion Associations (KIPA)
2. The IFIA Innovation Gold Medal from the International Federation of Inventor's Associations (IFIA)
3. The Winner Bronze Medalist from the National Research Council of Thailand (NRCT)
National awards
1. NEC Award from the Department of Industrial Promotion, Ministry of Industry
2. 7 Innovation Awards from CP All Public Company Limited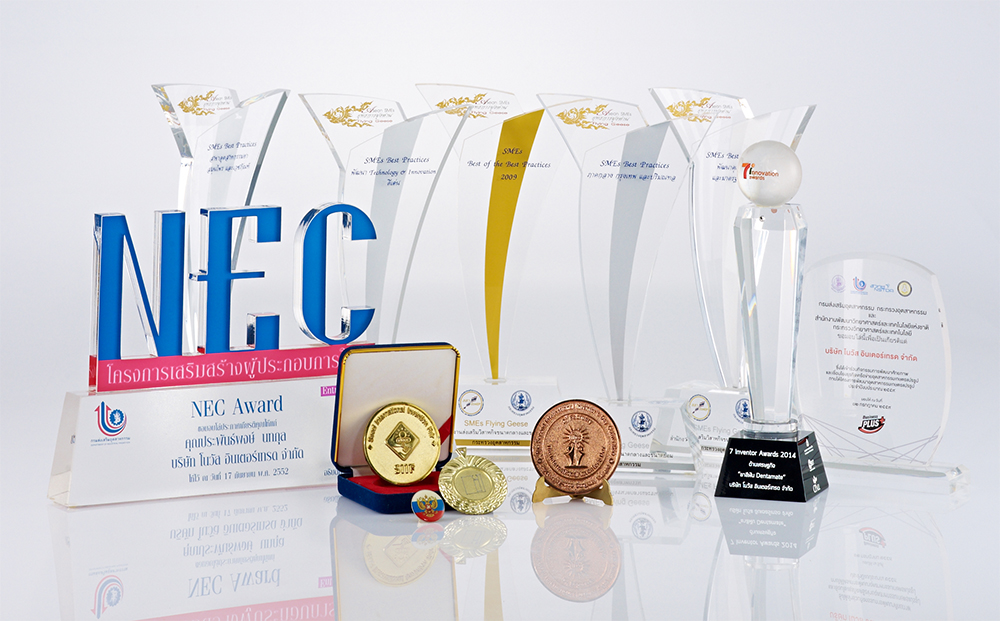 "Specially selected from natural ingredients"
Products of Novus Intertrade are made from natural ingredients going through a special selection process invented by experts. The ingredients go through production process in our standardized factory, which combines new technology with the latest innovations reaching international standards.
- GMP (Good Manufacturing Practice) approved by the committee of Food and Drug Administration, Ministry of Public Health and ISO 22716 certified by SGS, and Halal Standard Institute of Thailand
- GMP (Good Manufacturing Practice), Certificate of Manufacturing Facility, approved by Therapeutic Goods Administration of the Department of Health and Ageing Australian Government.